As a small business owner, you know what it means to be busy every day and sometimes even every hour. You also know how important it is to find ways to free up your time, even just a little, so you can balance your work with the rest of your life. As one means to do this, you can turn to time-saving apps that help you work more efficiently and get things done with less time and effort. Copper Quail Consulting recommends the following: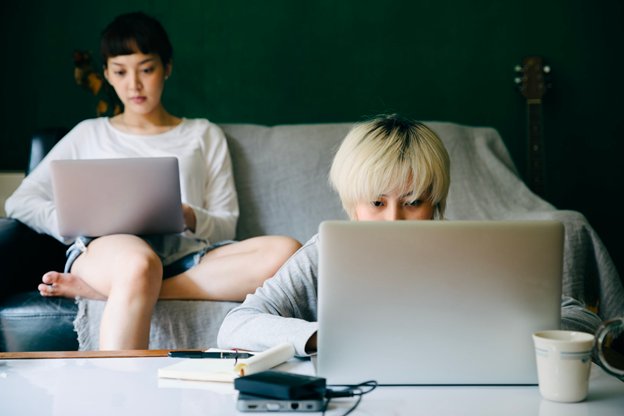 Payment
Your business's own app can work more smoothly for both you and your customers if you incorporate an efficient payment system. By using Plaid's authentication feature on your app or website, you can avoid credit card fees while assuring your customers they have sufficient funds to cover their purchases and their financial information is secure. Bank account and routing numbers can be instantly verified when customers pay via ACH. Plaid can work seamlessly with any ACH processor including Stripe and Dwolla, making the app all the more user-friendly.
Organization
As you run your business, paperwork can pile up and easily become overwhelming. Your desk ends up buried under piles of papers, and you have no idea where anything is. If this is a problem for you, consider using a mobile scanning app to help you keep track of all your paperwork and get organized.
A mobile scanning app allows you to scan your documents, sort them into files according to their content, save them securely, and access them easily. You can even send them to your smartphone, so they're right at your fingertips whenever you need them.
Planning
Since you probably have dozens of different meetings and appointments each week, Entrepreneur notes that you can get a great deal of use out of a calendar app that helps you plan your day, week, and month and keep track of where you need to be and when. Your calendar app allows you to see your schedule and also provides reminders and alerts.
If you travel a lot, Holiday Extras points out that a travel app can help you plan your trips, book flights, and hotel rooms, and maybe even save you money by informing you about discounts. Some apps even let you book rental cars, set up restaurant reservations, and track your expenses.
Communication
Many apps are available that can help you improve communication with your team. Video chat apps are especially important here, for many of them allow you to share your screens and work together on projects. Apps that allow multiple people to read and edit documents are critical as well.
If you find yourself having an overflow of documents, however, a PDF merging tool can help you get them sorted and combined into a single, easily accessible file. Your coworkers and teams can see all the documents in one place in the correct order and in a format they can open and use without a hassle.
Financial Tracking
Knowing exactly where you stand financially is essential to running your business smoothly. Financial tracking apps allow you to manage expenses and income, customer data, and outstanding debts. They also assist you in creating budgets, generating reports, and giving you an overall picture of your business's financial health.
More Time
With apps to help you organize, plan, communicate, track your finances, and help your customers pay their bills, you may just find that you have a little more time to enjoy life.
Copper Quail Consulting blends approaches from human resources, organization development, strategic planning, and whole-person wellness to create customized solutions for each client to increase vitality in your workplace. Connect with us for more info! 602-512-5849