Employee engagement, the emotional connection, excitement and readiness employees should feel each day to tackle their work, can be influenced greatly by the relationship (or lack thereof) they have with their supervisor. If a supervisor, or company leaders in general, feel that engagement is down, there are several ways to gather data and put new opportunities for connection into play.
Survey Staff
For example, companies can survey staff electronically (anonymously or not) on a quarterly basis and ask questions such as, "Do you feel you have the opportunity to use your skills and talents at work each day? If so, how?" Or, "Is there anything right now that would make you want to leave your job? If so, please share more." Utilizing "stay interview" questions can help leaders uncover brewing concerns early and solve them, rather than not ask and hear about them in an exit interview when there is no time to make changes to improve an employee's work experience.
Use Net Promoter Scores
Companies can also use electronic NPS surveys and ask employees if they would refer their friends and family to work for the company and then ask them to share why or why not. This will give company leaders quick intel into what employees really value about the company. Is it the culture? The supportive leaders? The opportunities for innovation and interdepartmental work? Whatever the staff are enjoying, do more of that.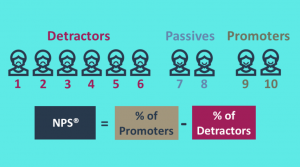 Revamp Evaluations
Next, consider revamping the company performance management program. If a company is still doing formal evaluations annually, the leaders are missing a huge opportunity to connect formally with their direct reports. Moving to semi-annually (at least) or quarterly will provide opportunities for managers and employees to reflect on what has gone well or not so well since the last review and what should be tweaked for the next review period in terms of goals, tools, support, etc. This is also a wonderful time to celebrate the growth or accomplishments of a leader's direct reports in a formal setting and document this (versus a quick thank you in a 1:1 meeting or an email note).
Up Your 1:1 Meeting Game
Finally, to really engage with staff, up the 1:1 meetings game. Let the staff member set the agenda. And take plenty of time to ask how the employee is doing personally as well as professionally since the last meeting. Avoid cancelling or rescheduling 1:1s as that can erode trust quickly and lead to employee disengagement.
Pick one or more to work and the engaged staff will be more engaged and those that are feeling disengaged will most likely respond well to more care, concern, and interest from their leaders in the company. Have other ideas to increase engagement? Please share in the comment section below!
(Source: BambooHR)