My yoga journey began in 2002 as a way to lose weight for my wedding. I had no idea that completing that VHS (!) tape workout every day for three months would have such an impact on my life. I lost weight doing yoga, but more than that, I gained confidence in my body and myself. Anytime I took a break from my yoga practice, I gained weight, and felt sluggish physically and mentally, so back to the tape I would go.
In 2005, I started teaching step aerobics at a local YMCA and they gave me a free membership. That is when I began to take live yoga classes with instructors. I loved the variety of instructors and their cues that helped refine the postures that I hoped I was doing correctly at home, but did not really know if that was true. Their gentle instruction kept me coming back for more and more through all the phases of my life – marriage, children, career ups and downs, money woes, etc. These instructors also shared their knowledge about yogic concepts and made me curious to learn about all facets of yoga.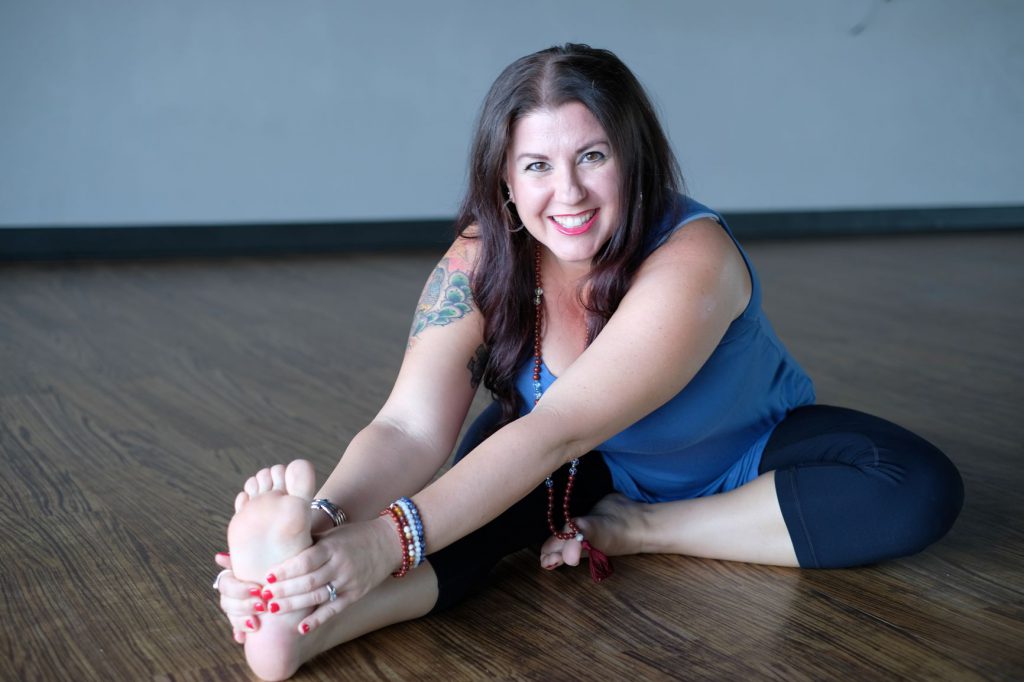 Fast forward to my college friends introducing me to hot yoga in 2017. The strength, power, and community I found there was addicting. I earned my 200 hour registered yoga teacher certification in 2018 and I have been teaching part-time ever since.
The reward in teaching is seeing students leave class with mental clarity and focus, a calmly energized body, and/or an emotional release that makes them confident to seize the rest of their day.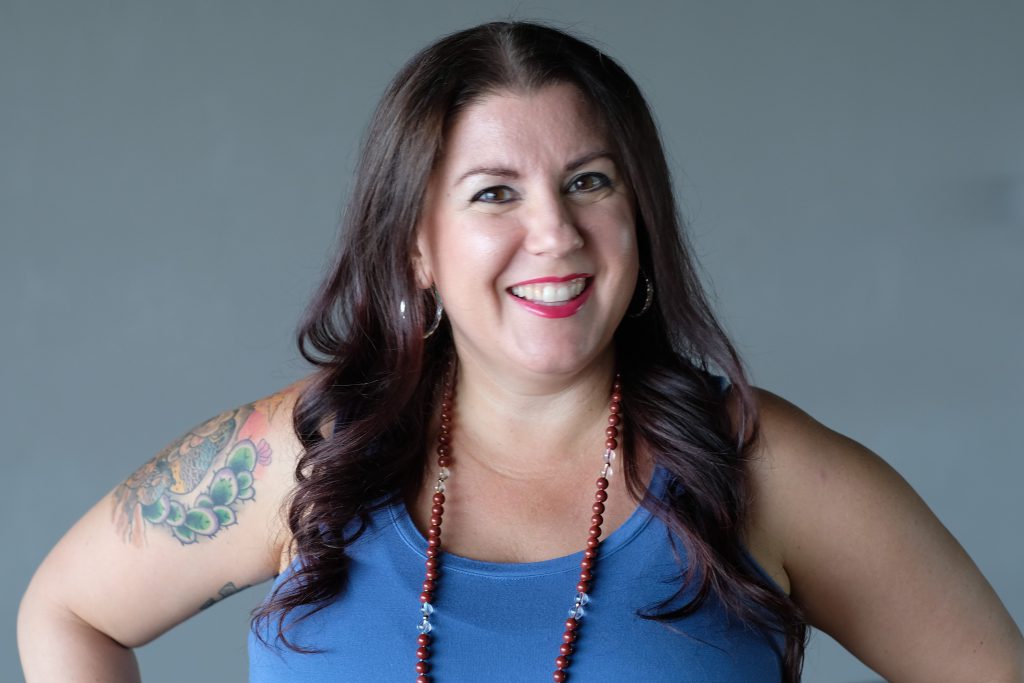 Yoga truly is for everyone – no matter your size, shape, age, ability – there is a yoga style for the time of life you are in right now. Give it a chance. It could become the secret weapon that supports you through all the stages and phases of your life to bring you strength, focus, and calm. 
Interested in trying yoga? Check out my yoga section for times and places to take a class with me! There are myriad classes on YouTube that you can do for free in the privacy of your own home as well. Let me know what you try in the comments below!