As a business owner, there may be times when you need a bit of extra help, but not so much that you must hire a new employee. Teaming up with freelance workers may offer the right middle ground. What's the proper way to find and hire reputable contractors? Copper Quail Consulting shares how to save time in your search and navigate payroll for freelance workers.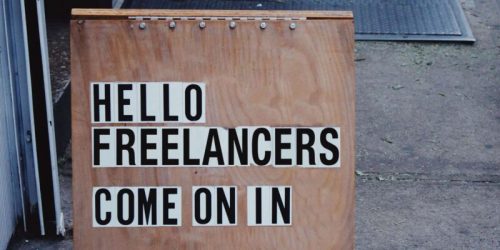 Understand What You Need
To narrow your search and make it more efficient, you must know exactly what kind of help your business needs. Do you have knowledge gaps that a freelancer could fill? Just about all business owners have essential tasks they'd rather not do or don't have time for. It may help to list the skills the task requires and note them in your request.
Determine What You Can Pay
Business owners should pay freelance workers a fair wage for their time and expertise. Some freelancers may charge more than you want to spend, but their results may be worth it. Plus, you could negotiate what you feel is a fair price. Providing regular work may net you a slight discount.
Learn How To Navigate Payroll
Educate yourself on your payroll responsibilities when working with independent contractors. True, you don't have to pay their income taxes or offer benefits, but your state likely has labor laws dictating how to pay freelance workers legally. Secure and submit all the right forms to stay on the IRS's good side. If you haven't already done so, find a reliable payroll service that can help you streamline certain aspects of your payroll system, including the way you make payroll payments to the government. The right payroll software offers automated taxes and forms and tax penalty protection in case of errors.
Explore Online Resources
Plenty of sites help connect you with freelancers, so check out your options. While exploring, read through reviews to get an idea of what you should expect from the company and the contractors they work with. Ensure the provider takes measures to protect you from being scammed. Some job boards charge for listings, so account for that when figuring out how much you can pay a freelance worker.
Check Portfolios
Unlike traditional employees, you may not need to interview an independent contractor. Instead, you can check out a candidate's portfolio to get a feel for the results she or he delivers. Depending on the resource or job board you use, the contractor may have reviews and ratings from past clients. Aim for whittling your pool of candidates down to three or four people.
Consider a Pilot Project
If you have a long-term project or anticipate needing a freelance worker regularly, assign your chosen candidate a pilot project. This allows you to get a feel for both how the other works and what working relationship you can expect moving forward. Another reason to start with a project pilot is so you don't get trapped working long term with someone who doesn't deliver the results you like, which may hurt your business.
Don't Be Afraid To Be Choosy
Of course, you do not want to be rude or overly difficult to work with, but you also don't want to let bad behavior slide. During the pilot project, if you notice telltale signs that the freelancer you chose may not be up to snuff, do not be afraid to part ways after paying the person. Minor frustrations tend to become magnified when your back's against the wall and you need work done yesterday.
Freelance workers can help take your business to the next level. Use these tips to find, work with and pay contractors with as little fuss as possible.
Does your organization need help finding and retaining talent? Book a free 45-minute consultation with Copper Quail Consulting today! 602-512-5849